The Armadale Dental Centre has been running for over 30 years. Our dentist, Dr James McCullagh is here to provide you with all of the help and advice that you will ever need to maintain optimum oral health.
Our two purpose built surgeries provide a variety of different dental treatments.
We continue to update our facilities, equipment and techniques to ensure you receive the most appropriate treatments to give you the most pleasing result in the most comfort.
Dr. James McCullagh – (Dentist)
Mrs Julie Blackman (Practice Manager and Receptionist)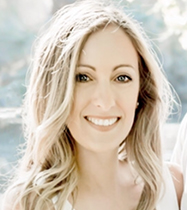 I graduated from Guy's Hospital in 1991 after entering Dental School as a mature student. I came on holiday to Perth in 1995 and loved it so much that I returned with a view to living here permanently which I did the following year.
I started practice at The Armadale Dental Centre in 1996 and have been here ever since. In that time I have been fortunate to treat large numbers of lovely people with state of the art equipment and surrounded by a dedicated and caring team.
When I am not doing dentistry I keep fit by running and mountain bike riding.
I have been a part of the team here at Armadale Dental Centre since January 2012. Graduating from Dental Nursing Australia in 2005, I am a qualified dental nurse which allows me to answer patient enquiries, assist in making the right appointments required and to fill in and help out when staff take leave. The environment here is very much a family one amongst both staff and patients. We have many long standing patients, we welcome new ones and endeavour to accommodate everyone's' needs where possible.
Ms. Tonie Della-Posta -(Dental Nurse)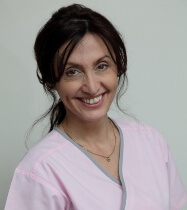 I have been working in the dental indrustry for the last 34 years, whilst I have only being here at the Armadale Dental Centre since November 2010. I love nursing with a great passion!
I like providing the one to one care to all my patients with sincerity and compassion, which I'm fortunate enough to be able to provide at this small and friendly practise.
Mrs Wendy Mills (Retired)
After 25 years service at the Armadale Dental Centre, Wendy is now enjoying retired life! You may still see Wendy's smiling face at the surgery from time to time doing the occasional bit of relief work for us.